Launched within an ambulance company, Acadian Total Security is as laser-focused on the health and well-being of people as it is on P&L statements. Here's why it took home the 2022 SSI Installer of the Year Award.
Even during the darkest of times — as employees, customers and surrounding communities not only persevered a life-altering pandemic but also the wrath of Mother Nature — at least one Louisiana-based company unquestionably did all it could to assist those in need. Serving as a shining beacon for what a model organization looks like, Acadian Total Security (ATS) offers proof of concept that a fully committed philanthropic culture fosters business success.
"ATS follows the lead of our parent company in giving back to the community," says Marketing Coordinator Michelle Trahan. "We love the areas we serve, and we know that our success depends on the people who live and work around us. ATS takes pride in being involved in worthwhile events and helping those in need."
Headquartered in Lafayette, La., ATS is a division of Acadian Ambulance Service, which marked its 50th anniversary in 2021 and is the nation's largest privately owned ambulance company. ATS began its retail security business in 2014, and today offers a full range of commercial and residential system and monitored services solutions (see box for more).
"ATS always puts the customer first. We sell them a solution that fits their needs instead of just pushing products," says Senior Director Brandon Niles. "We also utilize constant communication with our employees to ensure consistent alignment with the company's future goals as well as sharing our three- and six-year targets. Our No. 1 success strategy is through organic growth."
Now numbering nearly 150 associates, ATS' policy of empowering its people is reflected in an Employee Stock Ownership Program that has led to staffers owning 80% of the company. Central to its winning formula, emphasizing the human element is tightly married to the business' vision and revenue growth.
"We realigned our corporate structure to put our employees in positions where they could have the largest impact," explains Director of Operations Al Lanclos. "We implemented a tech promotion plan, partnered with several AI companies to enhance our video offerings, moved our inventory warehouse to accommodate larger quantities, and moved our monitoring center into an upgraded larger, cutting-edge space. We increased staffing in our support departments to allow for future growth and acquired 1,700 accounts from a local Louisiana-based company."
Acadian Total Security's unique and admirable combination of demonstrating equal zeal prioritizing the best interests of people as well as protection — all the while building an expanding and profitable business — has earned the company the 2022 SSI Installer of the Year Award. Having received past Installer honors, join in for another victory lap as leadership lays out the ATS approach.
Optimizing Operations
Acadian Total Security grew its recurring monthly revenue in 2021 and added more than 3,200 accounts in its three service areas of Southeast, South Central and Southwest Louisiana. Its commercial division continues to broaden its footprint by servicing the cannabis industry nationwide, while video hosting has also seen tremendous growth with implementation of proactive hosting appliances.
"ATS continues to grow its service area by heavily leveraging our parent company's resources and connections within the healthcare community. We have recently moved into the Baton Rouge, La., market and we are relying on our sister company AMS' unique video monitoring platform to further expand the services offered to our clientele," says Niles.
ATS technicians averaged an 87% on-time rating based on a 30-minute arrival window and the firm's monitoring centers responded to more than 273,500 alarm signals last year. The company strives to improve the customer experience by enhancing customer support through cross-training of its security and medical departments as well as sending email and text notifications to let clients know when technicians are running behind.
ATS is a UL-Listed installation company and both of its monitoring centers are TMA Five Diamond Certified. The firm has an A+ rating with the Better Business Bureau and a 4.8-star rating with Google. ATS' EBITDA experienced 25% growth from 2020 to 2021 and its attrition rate and creation multiple are both in the single digits.
A partner with many vendors, the company has built strong relationships with top-selling awards from Alarm.com, Geotab, Qolsys, March Networks, Kantech and others.
"We encourage our clientele to review our products and services on several platforms including Yelp, Google, Facebook," says Trahan. "We also constantly monitor our Net Promoter Score to gauge customer loyalty and willingness to recommend us. Negative responses are directly addressed with the customer by our leadership team. Our 2021 NPS was 82. Our senior director also sends a handwritten letter to every customer after installation thanking them for their business."
ATS also works with local authorities to reduce false alarms. Video services are emphasized by promoting video verification as well as interactive and proactive video monitoring. Monitoring partners are required to adopt enhanced call verification and recommend newer technology to prevent false alarms through in-app cancellations and remote video monitoring.
FirstNet is used for Videofied accounts and as backup for ATS' IP links, and sendpolice.com is used to provide police coordinates for a cellphone-based panic app.
"All products are initially evaluated by our operations director for technical capabilities and functionality," says Lanclos. "If approved, they are then evaluated by the senior director and director of sales to determine profitability. Lastly, our executive team meets to do a full evaluation of the product and it is rolled out to impacted frontline employees one by one or in group training."
A Winning Workforce
Supporting Acadian's workplace appeal is the 5.5-year average employee tenure, with that number nearly doubling for management positions where there is a combined 193 years' experience. As an employee-owned company, most associates participate in the Employee Stock Ownership Program (ESOP), which matches 401k contributions with company stock. The company has even won ESOP Association awards.
"To recruit new employees, we post online ads, geofence areas where strong candidates exist, meet with local community colleges and utilize our corporate HR department to attend job fairs," says Finance Manager Angie Lagrange. "To evaluate potential job candidates, we use a three-person interview process. We hire based on our core principals of honesty and integrity, passion to serve others, teamwork, and a positive attitude."
ATS' Employee Appreciation Committee plans fun and exciting events for staff including crawfish boils, tacos for Cinco de Mayo, a coffee bar for National Coffee Day, an annual Christmas social and a Family Fun Day in the spring. The Slack chat platform allows workers to communicate remotely, share photos and show coworkers appreciation by tagging them for a job well done.
Those recognized are put into a drawing to receive time off, gift cards or other prizes. The committee also sends employees birthday cards, recognizes those who served America on Veterans Day and chooses an employee of the month who is later eligible for Employee of the Year honors.
Health and wellness are also important to Acadian, with full-service gyms on all its campuses. The firm provides free wellness tests and annual flu shots, and those completing that test receive a wellness bonus and a chance to win a vacation.
Subscribing to an aesthetically pleasing work environment being conducive to a happy employee, ATS strives to freshen up its surroundings and allow employees to decorate their respective areas. To help keep the building's exterior clean, staff volunteer for Parish Proud, which organizes litter and trash pickup days encompassing ATS' office area.
Employee development is another area of emphasis. The firm's Acadian Comprehensive Education for Success (ACES) offers continuing education classes for employees that can be done online or in person. Dave Ramsey courses on money management are also available. Management attends external courses on topics like culture and leadership, and employees are required to take three-four computer-based trainings per year.
"We use the explain, train, practice and verify method when new employees are hired," says Niles. "Employee evaluations are also performed after three months and again at the one-year mark to ensure proper training and protocols are being followed."
Each year, management meets offsite for strategic planning and creates the company's list of objectives, goals, strategies and measures that are pushed down the chain to all levels.
"Meeting regularly keeps us on track and enables us to hold each other accountable," adds Niles. "We perform organizational checkups on a quarterly basis to make sure the leadership team is on the best path forward to meet the objectives set and that they fit into the company's larger initiatives."
Championing Causes
"In the past year, Acadian Total Security came together not only to put each other and customers' safety at the forefront, but also to unite in support of local communities in their time of need," Trahan says. "ATS' team loves to give back, but the pandemic and weather events tried to hinder those efforts. Despite that, the company has earned a reputation for — giving to those who need it most."
Whether it was volunteering for the Red Cross educating the public on installing household smoke detectors, tarping roofs and cooking for co-workers in the aftermath of Hurricane Ida or working concessions at the local Christmas attraction that benefits LARC, a nonprofit serving the needs of people with developmental disabilities, ATS' employees showed that being a local company is more than just a nice tagline on a sales brochure.
"When Ida hit on Sept. 1 during ATS' 50th anniversary, the celebration was put on hold in order to take care of those affected," explains Trahan. "It's not just the ambulance personnel of ATS' parent company who step up during a natural disaster — our motto is all hands on deck. Salespeople drove ambulances, service techs loaded trucks with needed supplies, administrative assistants collected donations and cooked for working crews. Even management manned phones in the name of ensuring life safety."
ATS employees donated food, housewares and other necessities to co-workers in the hurricane's wake. Acadian Total Security also traveled two hours east to cook for residents and employees affected by the terrible disaster. Company personnel also volunteered at Acadiana Regional Coalition on Homelessness & Housing for Sharehouse where displaced people afforded long-term housing can "shop" for gently used items.
For the fourth year in a row, as part of a fundraiser, ATS donated and installed a security system in the St. Jude Dream Home. Acadian sponsored the Help a Family in Need Giveaway with other area businesses by donating a $500 gift card to a deserving family. The company also participates in the Acadian Giving Program that encourages vendors and customers to donate to a charity of their choice, this past year generating a total of $3,400.
Although many 2021 events were cancelled, here's a sampling of a few that took place involving ATS' sponsorships/participation: Acadian Home Builders Association Golf Tournament (among many similar golf events), Gun's and Hoses Volleyball Tournament, Vermilion Rotary Club's St Pat's Comedy for a Cause, St. Landry Parish Crime Stoppers, SWLA Chamber Annual Banquet, Safety Council Awards, Louisiana Council on Aging Directors Conference, Louisiana Sheriffs Association Conference, AHBA Parade of Homes, various National Night Out events, banners at Bayou Black Elementary, North Vermilion Youth Athletic Association and Terrebonne High School, T-ball sponsor for Lafayette Little League, and Youngsville Sports Complex and City of Broussard St. Julien Park entrance signs.
"For the fourth year in a row, ATS' division was the top fundraiser in its area for the Annual Walk to End Alzheimer's. These charitable acts are not performed only at the company's Acadiana and SWLA locations. Despite their home being damaged from Ida, Sales Rep Dexter Detiveaux and his wife continued work on their nonprofit organization in the Bayou region called Bags of Hope in Terrebonne Parish that provides meals to school-aged, food-insecure children," adds Trahan.
Pillar of Community, Industry
As a whole, Acadian Companies' biggest response to philanthropy is through the United Way of Acadiana campaign. The organization encourages employees to give an hour of their pay each month to this cause and those who do are entered into a drawing to win prizes.
The objective is to give more each year in hopes of more than 50% of employees donating. Acadian is annually a top contributor to the fund, which helps one in three locals receive needed assistance and resources.
"Founder Richard Zuschlag and many at Acadian also support the Brees Dream Foundation, which was a provider of help to first responders during the pandemic," says Trahan. "Parent company Acadian Ambulance Service has been at the forefront of the healthcare crisis, with its medics among first in the nation to give and receive lifesaving vaccines."
In addition, ATS is a member of several local Chambers of Commerce and employees volunteer many hours of service and serve on those organizations' boards to make Acadiana a better place to live and work.
"Account Executive Robert Unterburger was chosen as a member of Leadership Class I and I was chosen as a member of the Leadership Class II of Youngsville. Residential Sales Rep Jacob David was also selected to participate in the Vermilion Leadership Program. Other chambers ATS belongs to are West Calcasieu, Broussard, SWLA Economic Development, One Acadiana, Iberia, Vermilion, Lafourche, Acadia and St. Mary," says Trahan.
ATS personnel also take part in other community organizations promoting leadership at the local, state and national levels. They include: The 705, Bayou Board of Realtors, Acadiana Board of Realtors, Acadiana Home Builders Association, Southwest Louisiana Home Builders Association, Southeast Louisiana Home Builders Association, Women's Business Alliance and Lafayette Kiwanis Chapter. From a security industry perspective, ATS members participate in the LLSSA, TBFAA and MESA. Niles serves on TMA's Board as its education chair.
"Using our parent company's governmental connections, we push initiatives from ESA and TMA to our legislators," he says. "In fact, we were one of the initial companies involved in the ASAP to PSAP implementation. At the beginning of the pandemic, Acadian assisted in forwarding information to legislators on the inclusion of security technicians and dispatch operators as essential workers enabling them to commute to and from work during the lockdown, as well as providing critical documentation on the 3G sunset."
Author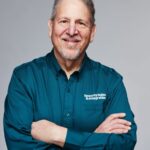 SCOTT GOLDFINE, Editor-in-Chief and Associate Publisher
Scott Goldfine is Editor-in-Chief and Associate Publisher of Security Sales & Integration. Well-versed in the technical and business aspects of electronic security (video surveillance, access control, systems integration, intrusion detection, fire/life safety), Goldfine is nationally recognized as an industry expert and speaker. Goldfine is involved in several security events and organizations, including the Electronic Security Association (ESA), Security Industry Association (SIA), Security Industry Alarm Coalition (SIAC), False Alarm Reduction Association (FARA), ASIS Int'l and more. Goldfine also serves on several boards, including the SIA Marketing Committee, CSAA Marketing and Communications Committee, PSA Cybersecurity Advisory Council and Robolliance. He is a certified alarm technician, former cable-TV tech, audio company entrepreneur, and lifelong electronics and computers enthusiast. Goldfine joined Security Sales & Integration in 1998.